1417. A Tektronix Oscilloscope Polaroid camera, model C-27: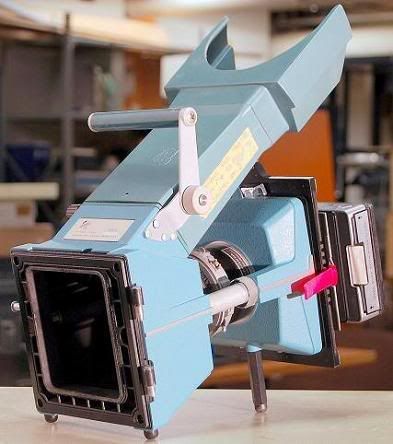 Unaltered
larger image
Another photo submitted by Simon
1418. This tool was used for trimming pool cues: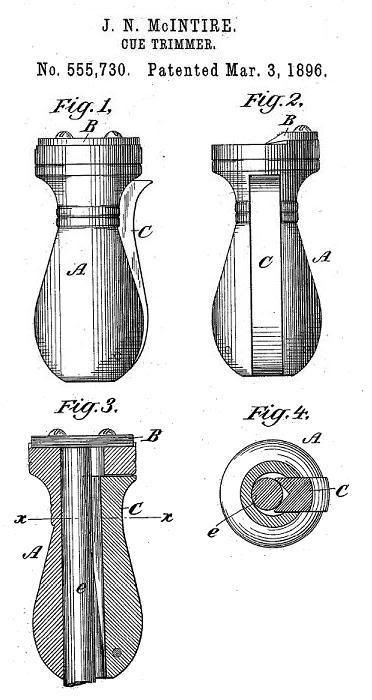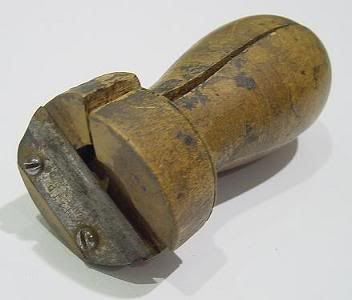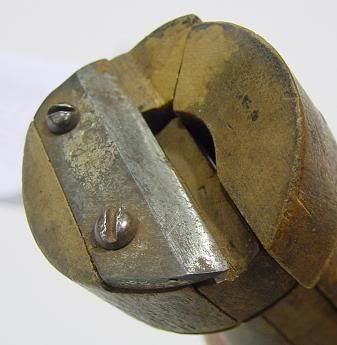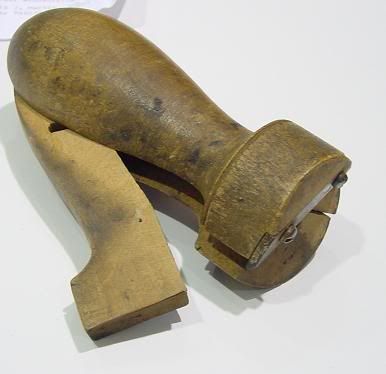 1419. A toaster for use at a fireplace: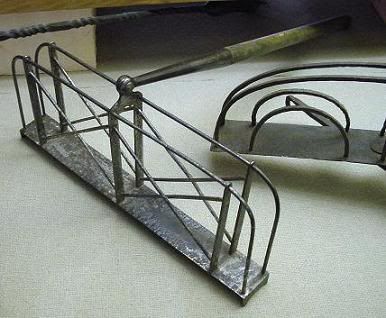 Larger image
Take a look at
Neatorama
for more guesses on how these were used.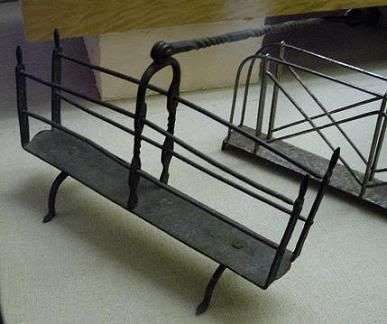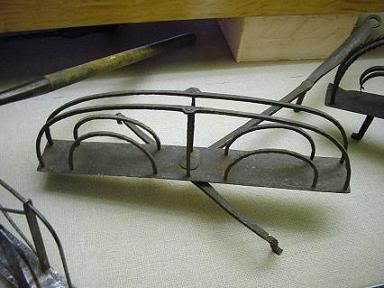 1420. A
water turbine
made by James Leffel & Co.:
-140 HP
-200 RPM at 25-foot head
-26,300 gallons of water per minute
With their curved blades, water turbines generated more power than water wheels. Photographed at the Henry Ford Museum.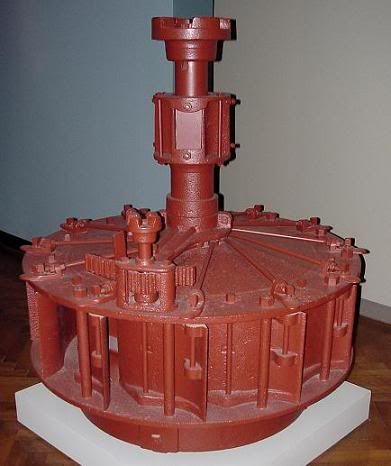 1421. A nail rake, or nail claw, used in a hardware store to draw nails from the bulk bin.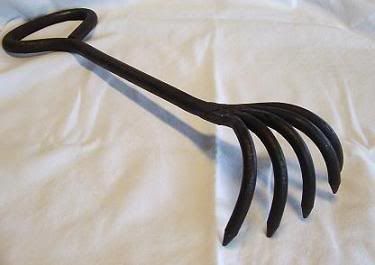 1422. A watertight cast-iron junction box that was used to join two sets of wires underground.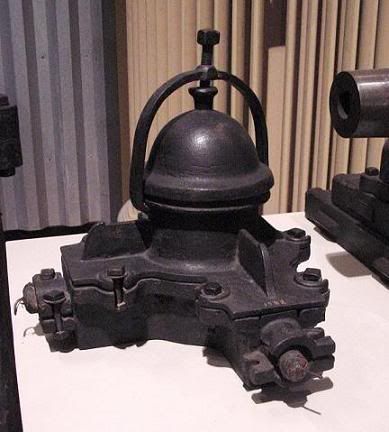 Larger image
Don't forget that I'll be posting on Wednesday next week.
To submit photos, send them to the address found in my
profile
.
Last week's set is seen below,
click here
to view the entire post: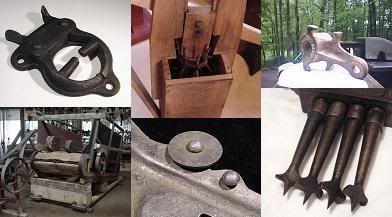 Black Ops Pro Tips
More discussion and comments on these photos can be found at the newsgroup
rec.puzzles
.